Ritch Farms Branding
Problem: With plenty of competition in the farmland area, all specializing in horseback riding and equestrian practices, Ritch Farms needed branding that stood out from the rest. Beyond the issue of competition, Ritch Farms also realized that their target audience ranged from beginners to experienced riders looking to board their horse. Ritch Farms needed a brand that spoke to this broad range of clients. Solution: With most of their competition sported a vintage-type of identity, Ritch Farms now stands out from the crowd with a touch of modern. Simple logo, bright (yet tasteful) colors, and a comforting feel for beginners, yet sophisticated enough for the experienced.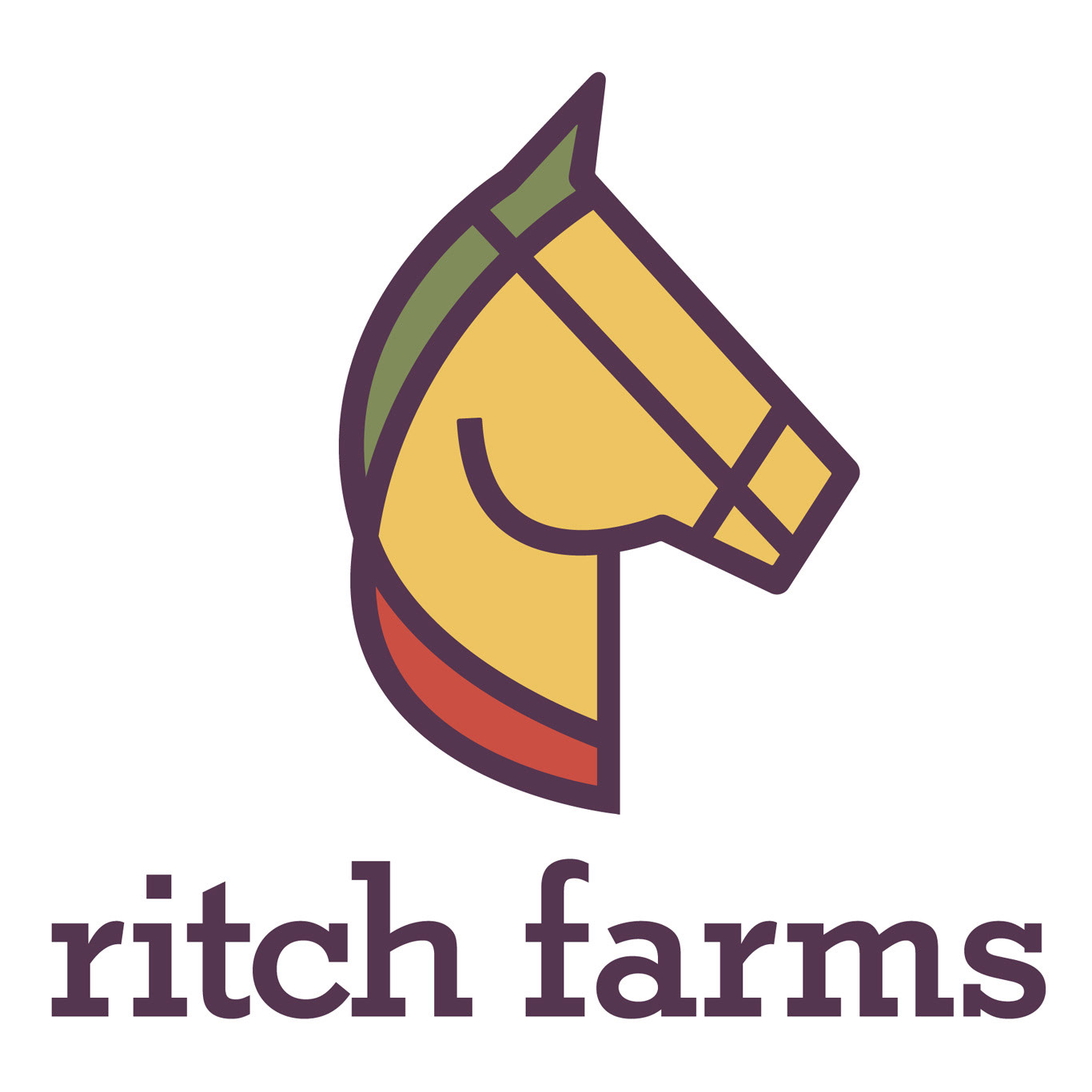 Brochure for visitors to learn more about the facilities. Marketing material and hand-outs were an absolute must for horse shows and other events.